Get Off The Grid!
There are many Alaska tour companies, with mainly road-based regimens designed for expedient and well-rounded experiences. They are great for some, mundane for others.
It's Your Trip
The Alaska Adventure Company focuses on off-grid, remote areas that bring spontaneity to the forefront. Cool outbound adventures designed by you: "the curious."
Small Groups
Is there anyone out there like us? Our remote adventures are geared to smaller groups. Do your thing at your pace, on your schedule. We keep things simple, streamlined and flexible.
Nature-Driven
We feature remote adventures featuring nature-based experiences. It's a whole new world compared to the cruise and bus-driven Alaskan tourist scene. Engage your senses!
Summer 2022 is full to capacity. We're now booking inclusive, exclusive Alaska adventure bundles for summer, 2023!
Check out our available 2023 Alaska adventure packages!. Unique, inclusive Off-Grid Alaskan Adventures, round-trip from Anchorage.
Plan your unique remote Alaska adventure round-trip from Anchorage! Android users: download our "Alaska Adventure Planner" app to start building your ideal trip!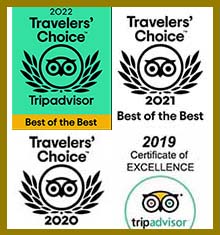 Alaska Adventure Trips don't have to be prescribed. Blaze new trails by selecting your ideal exclusive small-group Alaska adventure with The Alaska Adventure Company, Anchorage. We offer a variety of unique bundled tour packages fit for small groups, couples and families. We gear our experiences to those in seek of a more adventurous nature-based trip theme in scenic off-the-grid, remote areas of south-central Alaska. Combine the best of "off grid" Alaska featuring various destinations, services, activities, outpost cabins and flight tours. Blaze new trails and seek paths less traveled, it makes all the difference! We offer the most unique nature-based tour packages! Our adventure bundles are all-inclusive from Anchorage, Alaska and are designed to maximize your time, diversify your experience and in addition offer top-notch hospitality, dining and accommodations.
Visiting Anchorage in June? Check out our current 2023 Alaska June Adventure Specials
Thank you Frommer's Travel for showcasing us on your publication as premier go-to adventure company for planning the best adventure travel trips round-trip from Anchorage!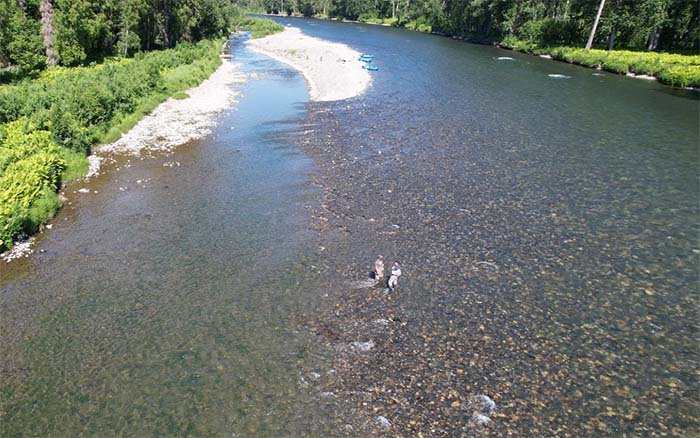 Plan a package to our highly-review remote river lodge for an outfitted, guided fishing lodge package for any duration or check out our "Alaska Ultimate Remote River Experience" bundling one or more nights at the main lodge with a fly-out overnight at our historic Pioneer Outpost + guided fishing-focused river float back to the lodge. [...]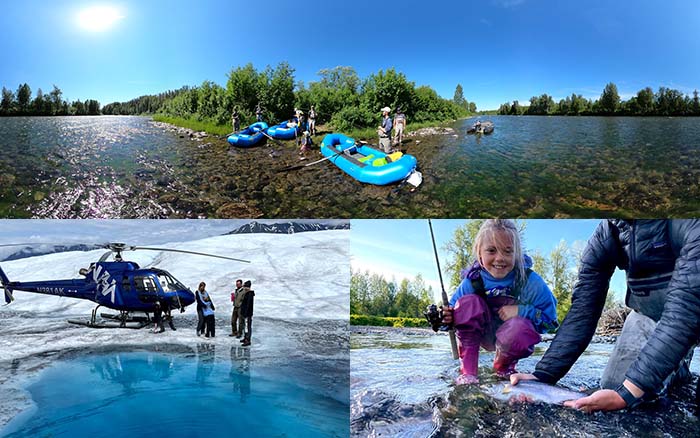 We have created some custom Alaska bundled adventure packages that might just be perfect for you. These are based on our suggestions and experiences of former clients. These adventure bundles knit together the best experiences on a manageable itinerary with budget in mind. Worry-free and all-inclusive [...]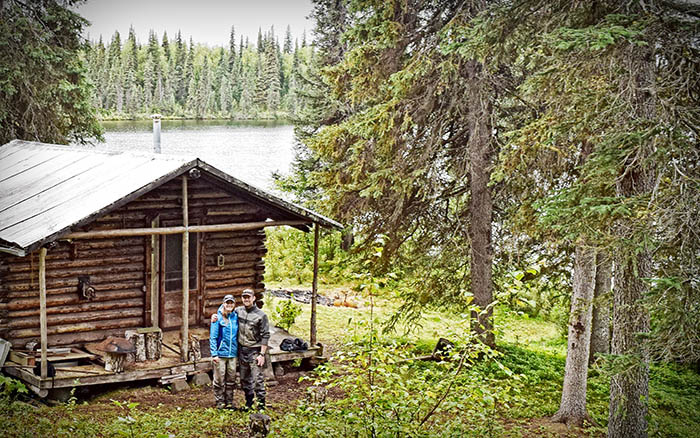 For introverts, DIY-ers and venturous souls... Our remote fly-in Alaska Outpost cabins bring nature and peace to the forefront. Dare to compare. There is very few venues like this in the state of Alaska: Your little chunk of heaven to enjoy and reflect: A tradition like none other for couples and small groups of 2-4 [...]
Trip Shots
Enjoy our client photo galleries inspired by their experiences in the remote Alaska wilderness. Proof that remote does not exactly mean 'roughing it.' The wild allure offers a new perspective and appreciation for places less traveled. Enjoy their journey as you plan yours...